I am reviving my Books With Cookies And Milk! Here is a cute story I just enjoyed reading. Check it out :)
Books With Cookies And Milk
The Duckling Gets a Cookie!?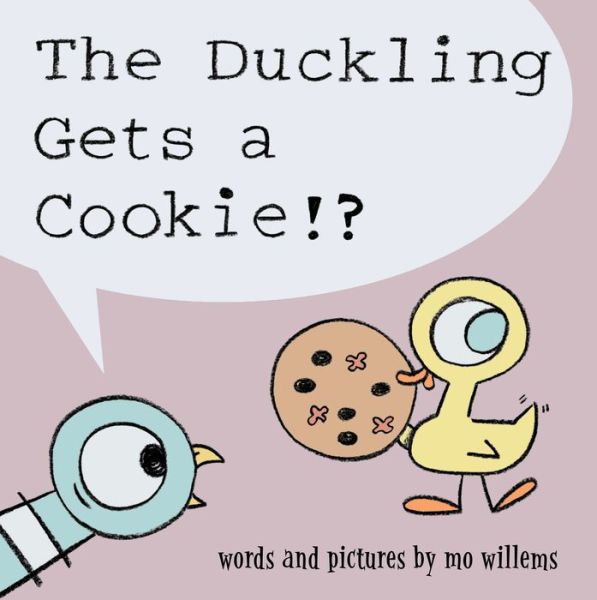 Words and pictures by Mo Willems
This is such a cute story!

It says so much in so few words.

Even the title makes you wonder whether the Duckling gets the cookie or not.

Gentle hint of kindness and good manners is behind the Duckling and the cookie.

It is a great story to read or to be read to!

Nice work Mo Willems!
Chocolate Chip, Raisin, Nut and Oatmeal Cookies
10 tablespoons unsalted butter, softened or room temperature
6 tablespoons shortening
1 cup (packed) light brown sugar
1 cup sugar
2 large eggs
1 teaspoon vanilla extract
½ teaspoon ground cinnamon
1 ½ cups all-purpose flour
1 teaspoon baking soda
¾ teaspoon salt
2 cups old-fashioned oats
¾ cup semisweet chocolate chips
¾ cup milk chocolate chips
½ cup chopped walnuts
½ cup raisins
Nonstick vegetable oil spray
Preheat oven to 350
º.

Spray baking sheets with nonstick spray.

Using an electric mixer, beat butter, shortening, eggs, sugars, vanilla and cinnamon in large bowl until well mixed.

Sift in flour, baking soda and salt; beat to blend.

Mix in chocolate chips, nuts, oats and raisins.
Drop 1 rounded tablespoonful of dough, for each cookie onto baking sheet, spacing 1" apart.

Keep this shape do not flatten.

Bake cookies until lightly golden and soft to the touch, about 14-15 minutes.

Cool cookies on sheets and move to wire racks.
Pour a glass of milk and Enjoy while reading:
The Duckling Gets a Cookie!?